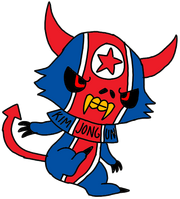 It was reported by Akihiro Akagi to file a case against Afifah for illegal distribution of his copyrighted artworks.
The artworks stolen by Afifah is Prince Ryan, General Katal and Herman.
These artworks are a part of the copyright of Jewelpet Candado, a show created by Fairilu Supremacy's Maharlika Studios. Even thought this happens before 2017. The artworks themselves are still a part of the copyright family.